Pre Fall Capsule Wardrobe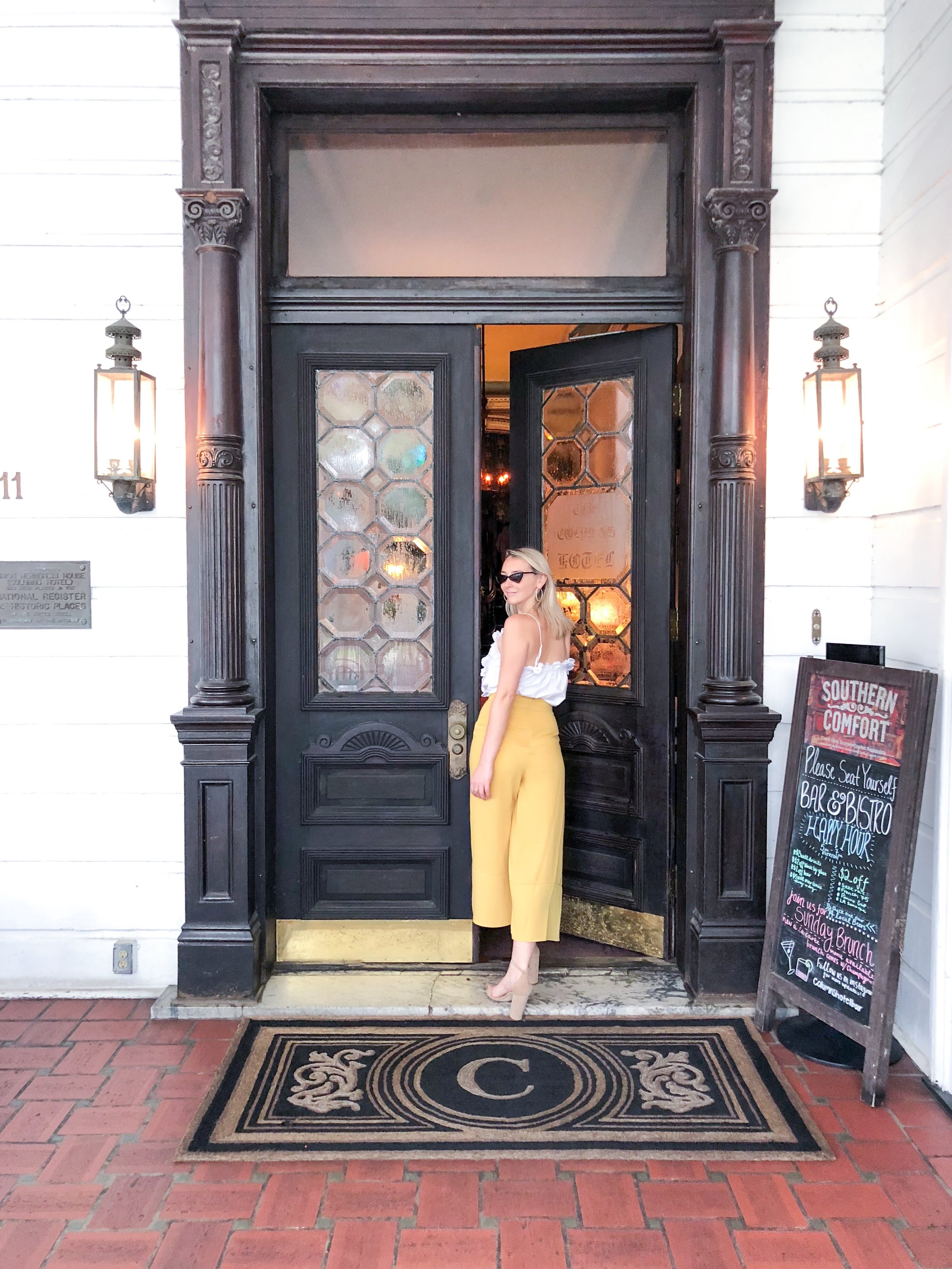 Rebecca Taylor Cami + Yellow Culotte Pants + Nude Heels
First Look
We Paired a Rebecca Taylor eyelet poplin cami with yellow Amanda Uprichard Culotte Pants, and nude heels. It's the perfect day-to-night outfit. Switch your heels to a flat for a daytime look.
This delicate cotton poplin cami showcases a hint of skin through its intricate eyelet embroidery. Ruffles at the neckline and dainty straps feel effortless, modern and feminine all at once. Pullover style.
Cami: $195
Culotte Pants: $175
Heels: $120
Fidelity jeans + Button Down + Flats
Second Look
For our second look we paired the Fidelity stone jean with our top seller Bella Dahl button down. It's a perfect 'casual but cute' outfit that transitions through fall.
Fidelity Jeans: $198
Button Down: $155
Clutch: $41
Crop top + Nude shorts + Nude Heels
For our third look, the Acler crop top and high waisted shorts set is a chic and comfy look for those warm almost fall nights. Dress it down with booties or sub for a a heel for a cocktail look.
Crop Top: $230
Nude Shorts: $230
Heels: $120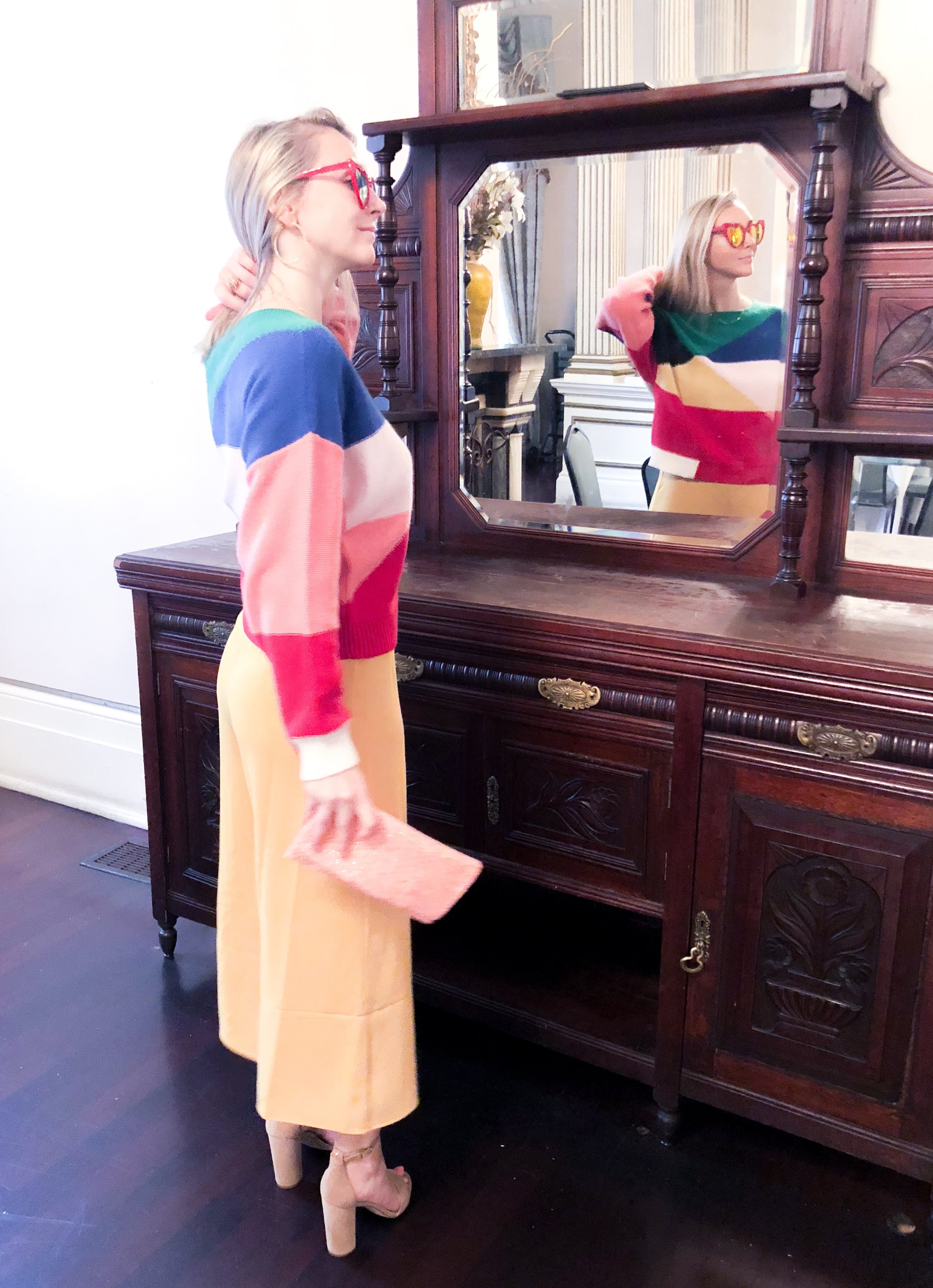 Fourth Look
Our fourth look features a rainbow Joie sweater with yellow Amanda Uprichard culottes and is a strong case against the "fall clothes are boring" argument. We love the pairing of these two standout pieces to create one bold look. The brighter the better right?
Joie Sweater: $328
Culotte Pants: $175
Pink Clutch: $145
Rebecca Taylor Cami + Nude Shorts + Booties
Fifth Look
For this look we mixed the Rebecca Taylor eyelet cami with Atoir shorts and Dolce Vita booties. The sweetness you get from the ruffles is the perfect element to compliment the structure and sportiness of the shorts and booties = perfectly balanced.
Cami: $195
Shorts: $230
Booties: $150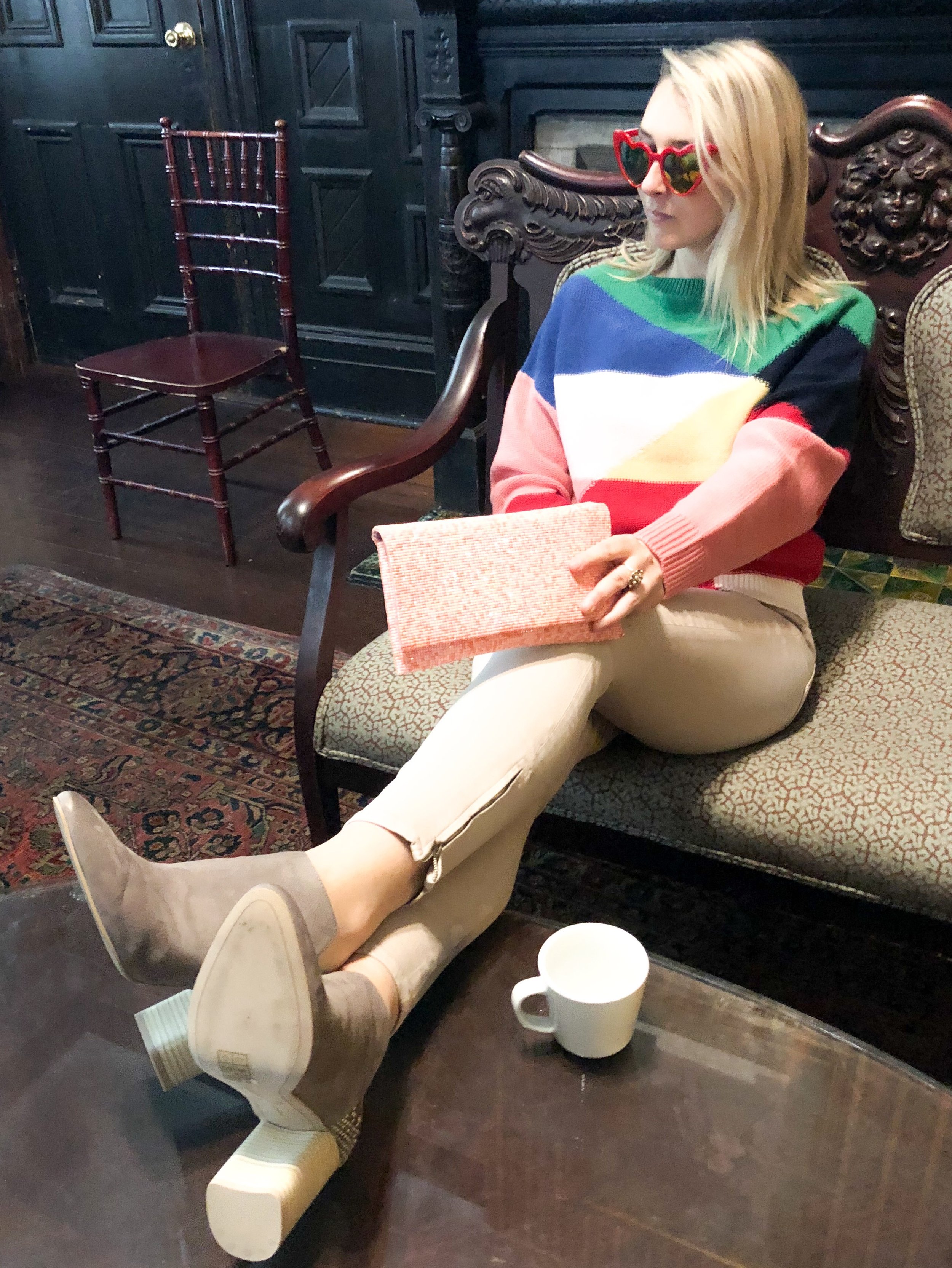 Joie Sweater + Fidelity Jean + Pink Clutch
Sixth Look
For a more casual vibe we opted for a neutral denim and booties to tame the boldness the sweater brings to this outfit. The addition of this pink clutch brings it back up a notch and is ready to wear for a night out.
Joie Sweater: $328
Fidelity Jeans: $198
Dolce Vita Booties: $150
Pink Clutch: $145
Rebecca Taylor Cami + Nude Shorts + Bella Dahl Button Down
Final Look
In the last look, the dressier elements of the Rebecca Taylor cami and Atoir shorts are combined with the ease of the Bella Dahl button down and Dolce Vita booties to showcase each piece's versatility. Here the Bella Dahl top is worn as a light jacket or tied up for a more styled look.
Cami: $195
Shorts: $230
Button Down: $155
Dolce Vita Booties: $150